WOMEN WHO RUN WITH THE WOLVES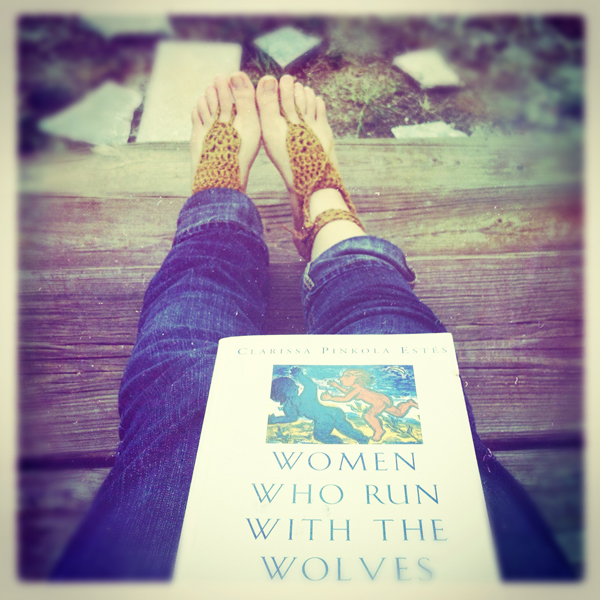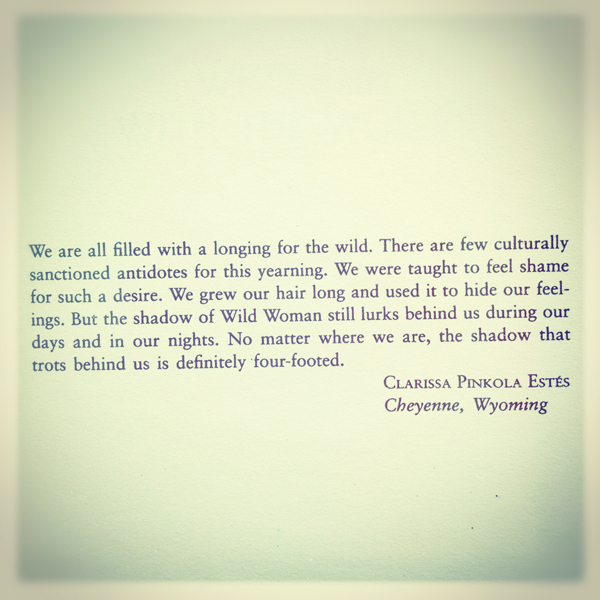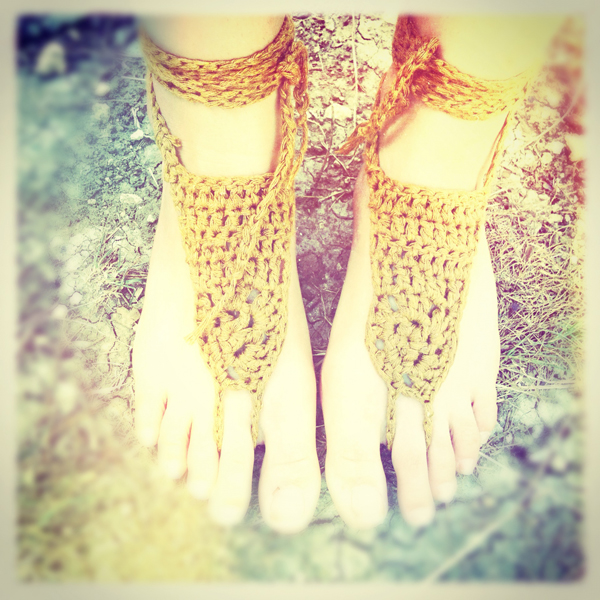 Today Im here with a personal soul story. Yesterday was like a spirit fate filled day for me. It began a few weeks back when I first heard my friend
talk about the book
, by Clarissa Pinkola Estes. I was intrigued with the words she shared from the excerpts. Then throughout the weeks, I kept hearing little snippets of this book pop up in other ways. It became apparent, I was suppose to behold this book in my life. It was an instinctual feeling I had. So I ordered it, and have been patiently (okay, not so patiently) awaiting its arrival. Each day, making my way to the post office and leaving with a tinge of disappointment that it had not yet come. Until yesterday.
Yesterday I awoke with the urge to drop all responsibilities and just dance on the earth. That is what I felt inside my body. But... I have a business to run, and I had already missed the day before because of my moontime... so that was a no. I felt this longing in my bones all day though. When it was time to run to the post office, I had already set myself up for knowing the book wouldnt arrive... but to my surprise, there it was, waiting for me, along with these beautiful handcrocheted dancing footies by
. A little treat I decided to splurge on just for myself, just with the intention to enjoy these last days of summer with bare, yet adorned feet, to dance and to hoop with.
When I got home, I slipped them on my feet, and instantly felt like home. Yes, little adornments really can do that for me. And it just so happens that yesterday was the day my hubby was going to go to town to spend the evening with his best friend. So... I knew I was going to have my sacred space all to myself for one evening. Not that I wasnt going to miss my hubs, but I was inwardly excited to spend this time with no other than, myself. Some really good one on one girl time.
Once the aloneness set in, I excitedly grabbed my book and headed to my back porch, with a big ol' glass of water, and cozied up in the cushioned chair that over looks the trees. There was a beautiful calm in the air, the birds weren't even around. Just stillness. When I am alone, I like to read outloud. So, I began. I didnt even flip through the book to see how long each section one, or read the titles of chapters... I just began, on page one. I had no idea what would happen next.
With just the first few words, I found myself smiling and completely immersed. And each page I turned, it grew deeper and more tangled, and I found myself screaming inside, YES, YES! I could feel my heart beat with the words, I could feel my blood pumping, I could feel an ancient calling in the gentle wind, I could feel myself begin to peel a few layers of my soul back without even realizing it. And at one point, I could feel myself welping up with tears inside, tears of utter thankfulness. All I could think about was thanking my friend for showing me the way to this book. I have never felt this way about a book before. Never. I love reading, and sometimes really really enjoy what I am reading, and feel at home in many pages of many books, but not like this. This was different.
So, after reading the long, but encapturing intro, I came back inside to eat some dinner... Then I went out and hooped and danced in the moonlight for a bit... Then I found myself stirring for some more. I drew myself a bath, lit some candles, poured in some of my favorite bath salts, and began again. This time, I was in my most favorite element of all. The candle light flickered against the window, pouring shadows across the walls that were dancing, just as I was breathing. As I read, I watched the candle wax drop, and eventually pour into my bathwater. And I read the first chapter, the first story,
La Loba
. Again, I read outloud, and let the words engulf the room. I felt as if I was reading to my children. It was a strange but comforting feeling. I cannot wait to pour myself into everypage that is left, and then most likely, read it all again.
The amazing thing is that as I started mentioning this book, after hearing about it from Rain, I was amazed at how many other women had been hearing about it recently as well, and how many women that I connect with, have already read it. The book is 20 years old now, and its amazing to see something like this resurface itself in what feels like a little frenzy, among all the women I connect with online. So much that one girl thought of starting an online group for it. Wow. I recommend, if you have not already read it, to go buy it. I found mine on amazon for about $7. Its one of those books that is so good, that I want to just keep it all for myself... but as it was given to me, I want to give to you. This is one I should not feel selfish with, for everyone women in the world might find a piece of herself lying within these pages. If you have read it, leave me a comment here telling me how you felt about it... What did it evoke in you? What time in your life did you read it? If it was long ago, do you want to re-read it?
I am off to go gather bones...
PEACE AND LOVE,
of The Bohemian Collective