PLEASE STAY ALIVE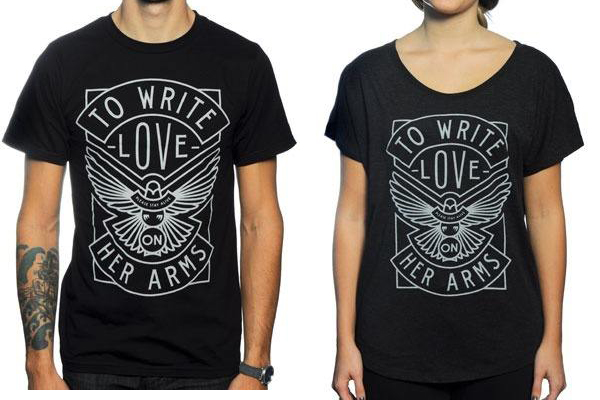 I am counting my pennies to buy these two shirts above. The organization that The Bohemian Collective has chosen to donate to,
, just came out with
and it couldn't be more stellar. It's hard to see from this pic above, but the small words written on the banner in the bird say '
please stay alive
'. As someone who has experienced losing someone close to my heart to suicide, that line brings wells of emotion to me. I love and respect what this company does and I would be honored to wear this shirt. They have a few other styles to choose from as well.
If you are not wanting a new shirt, but would still like a way to contribute, we still have our
set up. Even if everyone just donated $1, it would make a difference! We (the bohemian collective) do not gain a dime from this, every penny goes straight to
. We have just chosen them as an inspiring organization who is making change in the world through their hearts and efforts.
PEACE AND LOVE,
of The Bohemian Collecitve